Corne/crkbd Comproller Case
Still rocking that crkbd layout/keyboard for all my work, I don't think I'll find something better for me until I get into designing and milling my own layouts.
I still like to have a new keyboard when I start a new job, though, which is why I have so many of these crkbd boards lying around. This week I started working a new gig and as ritual demands, I decided to try out a build with a new case.
I ended up deciding on the Comptroller from LittleKeyboards. Walnut! so pretty. I did upgrade for the brushed brass plate tho, getting kinda greedy.
Anyway fuck text, we're here for pretty keyboard assembly pics and photoshoots.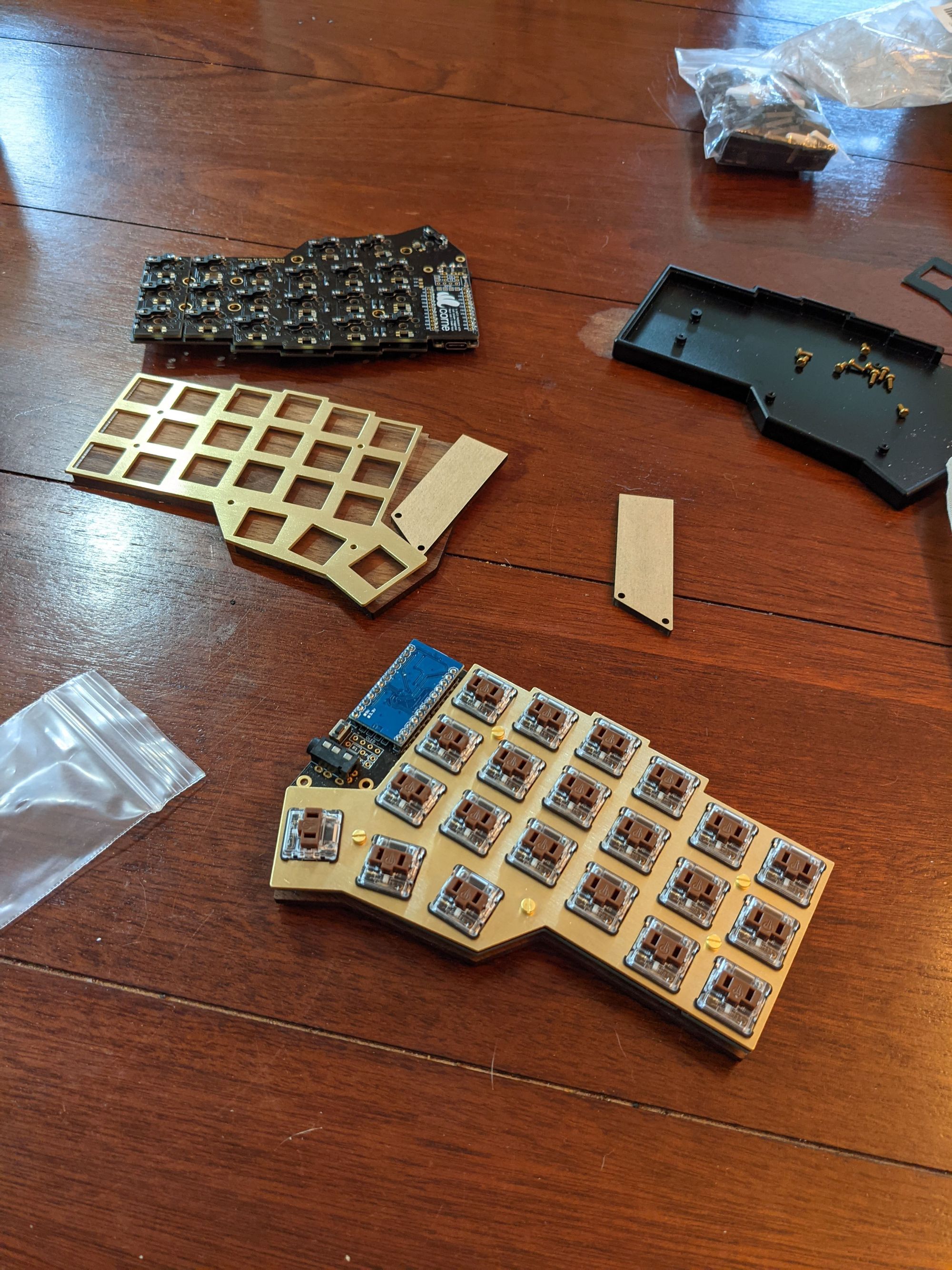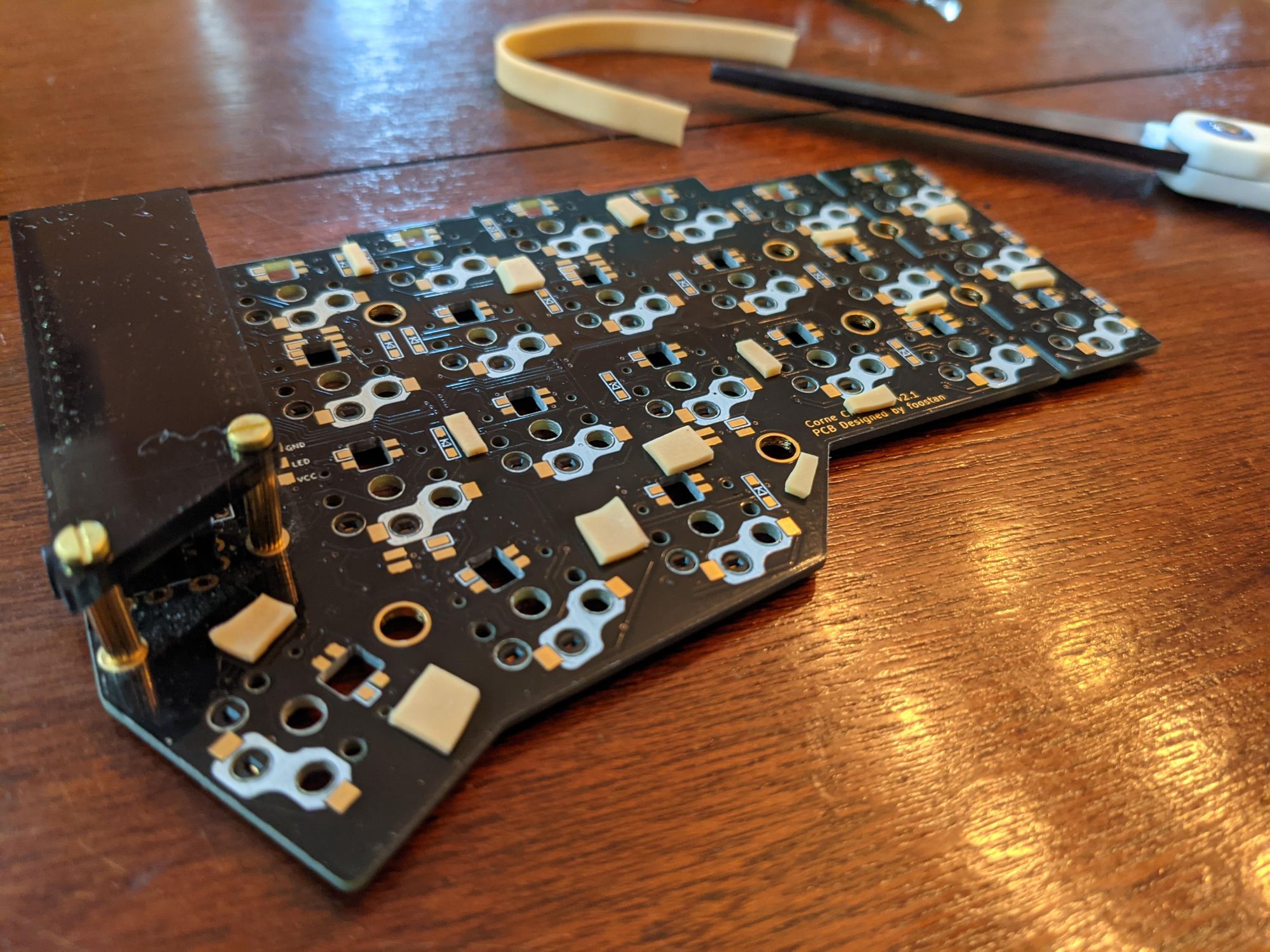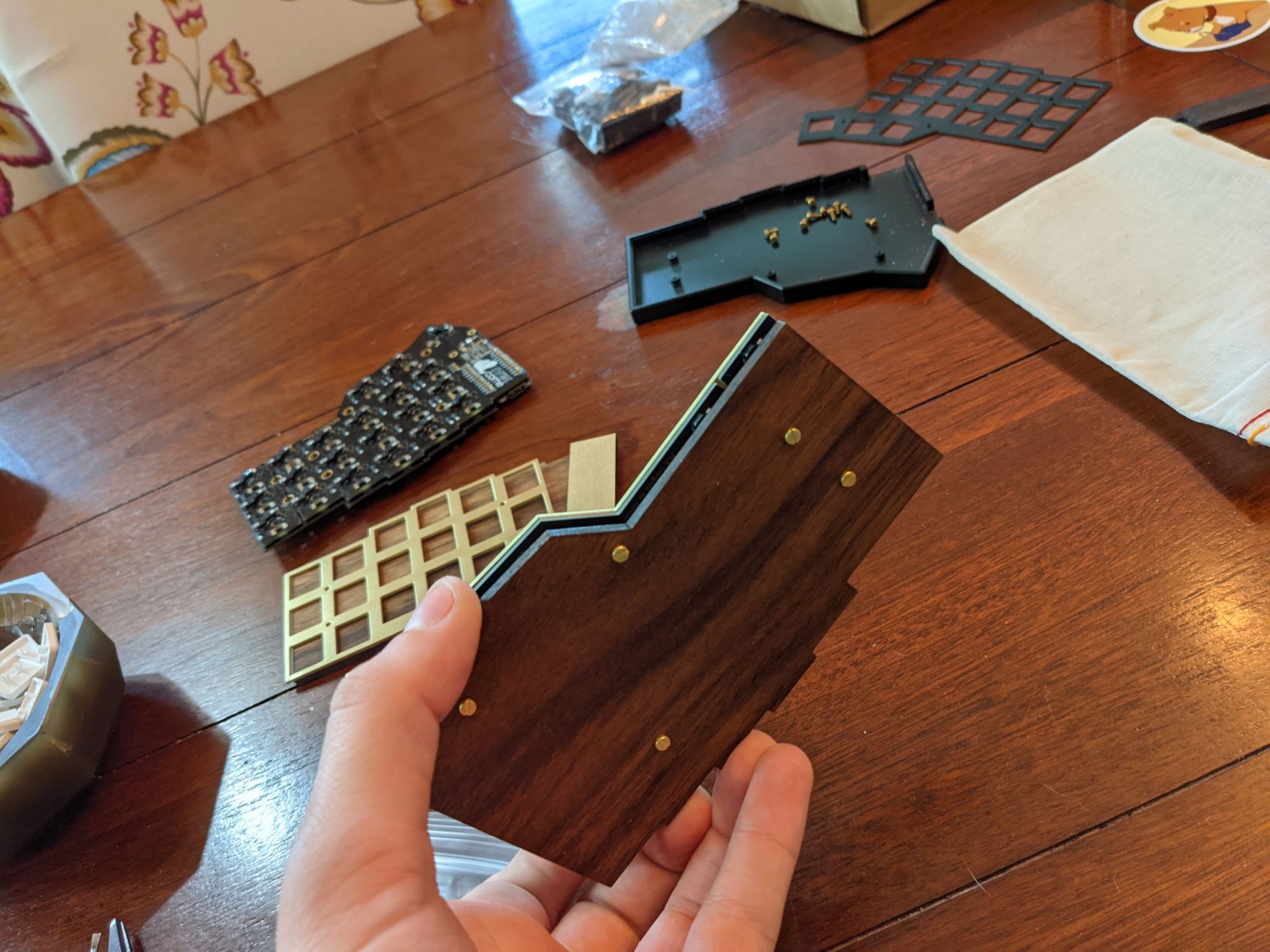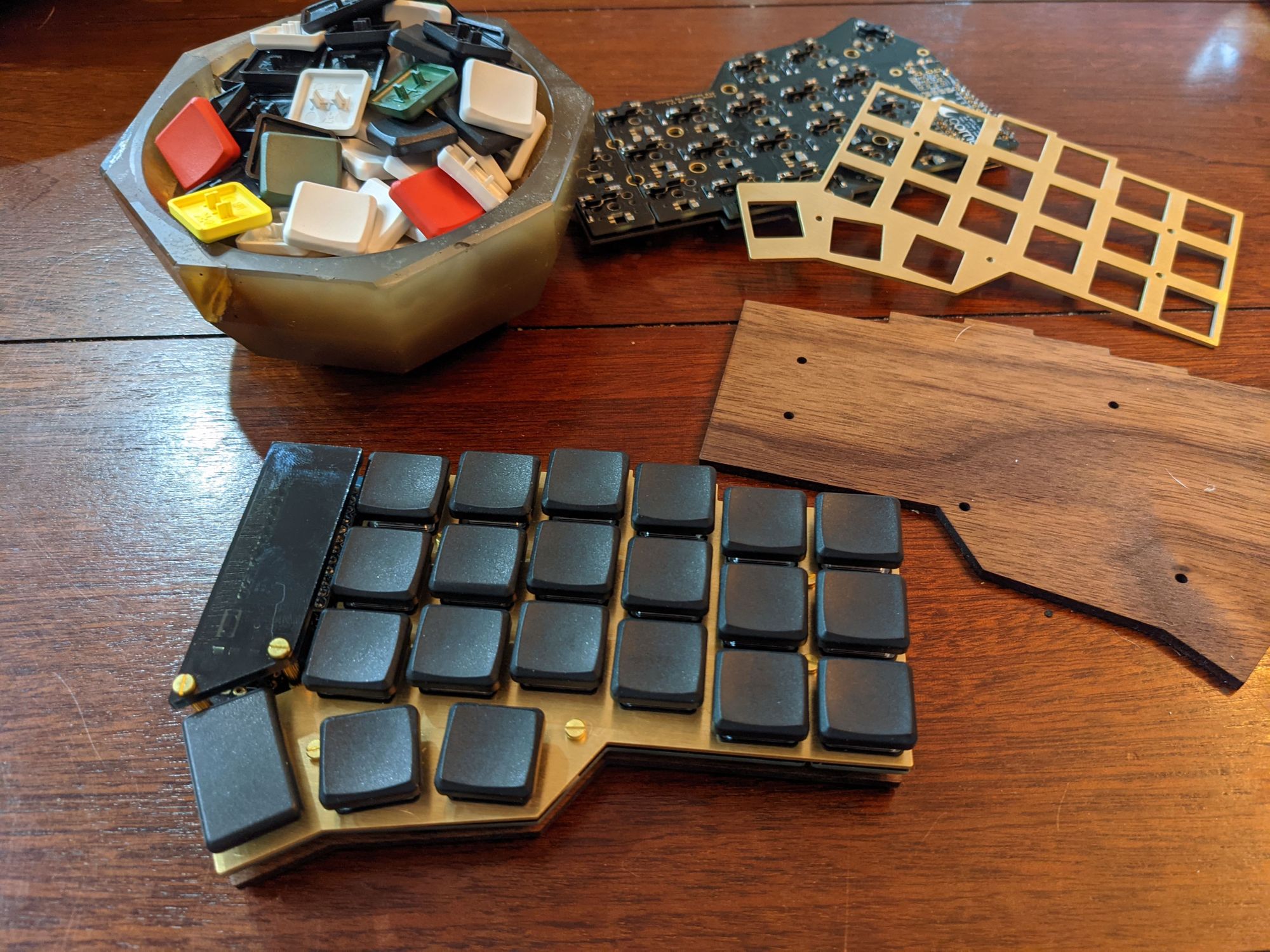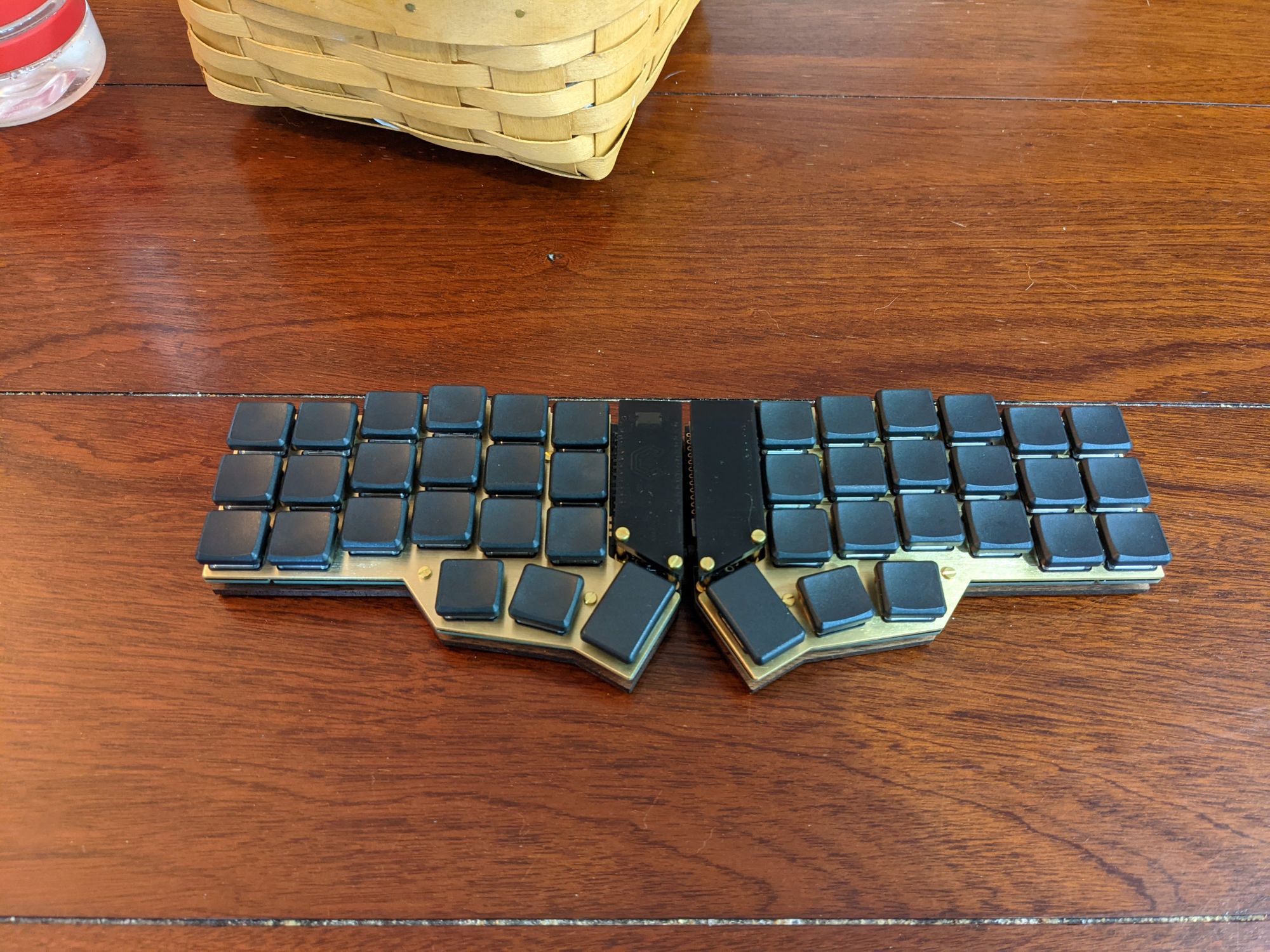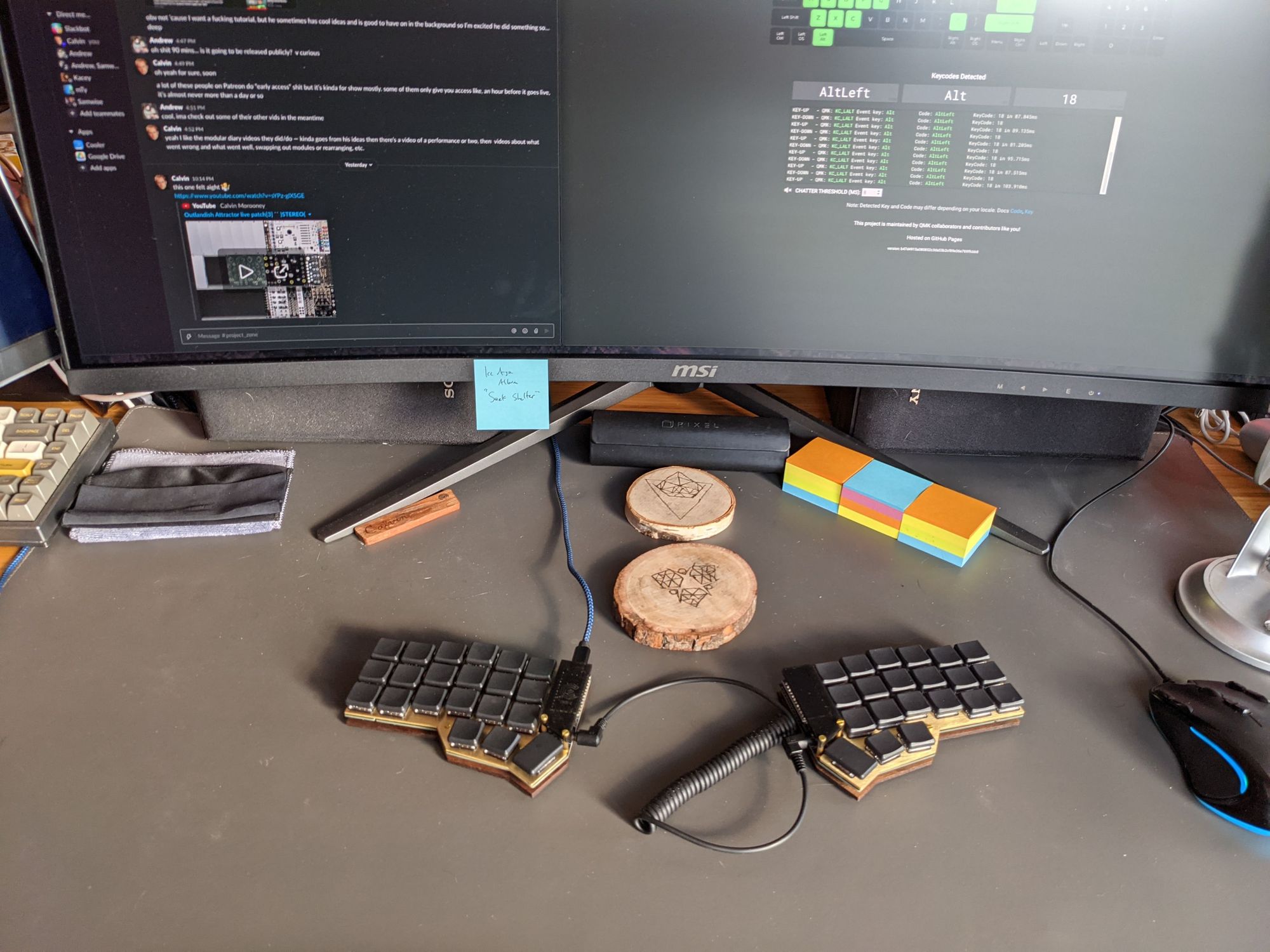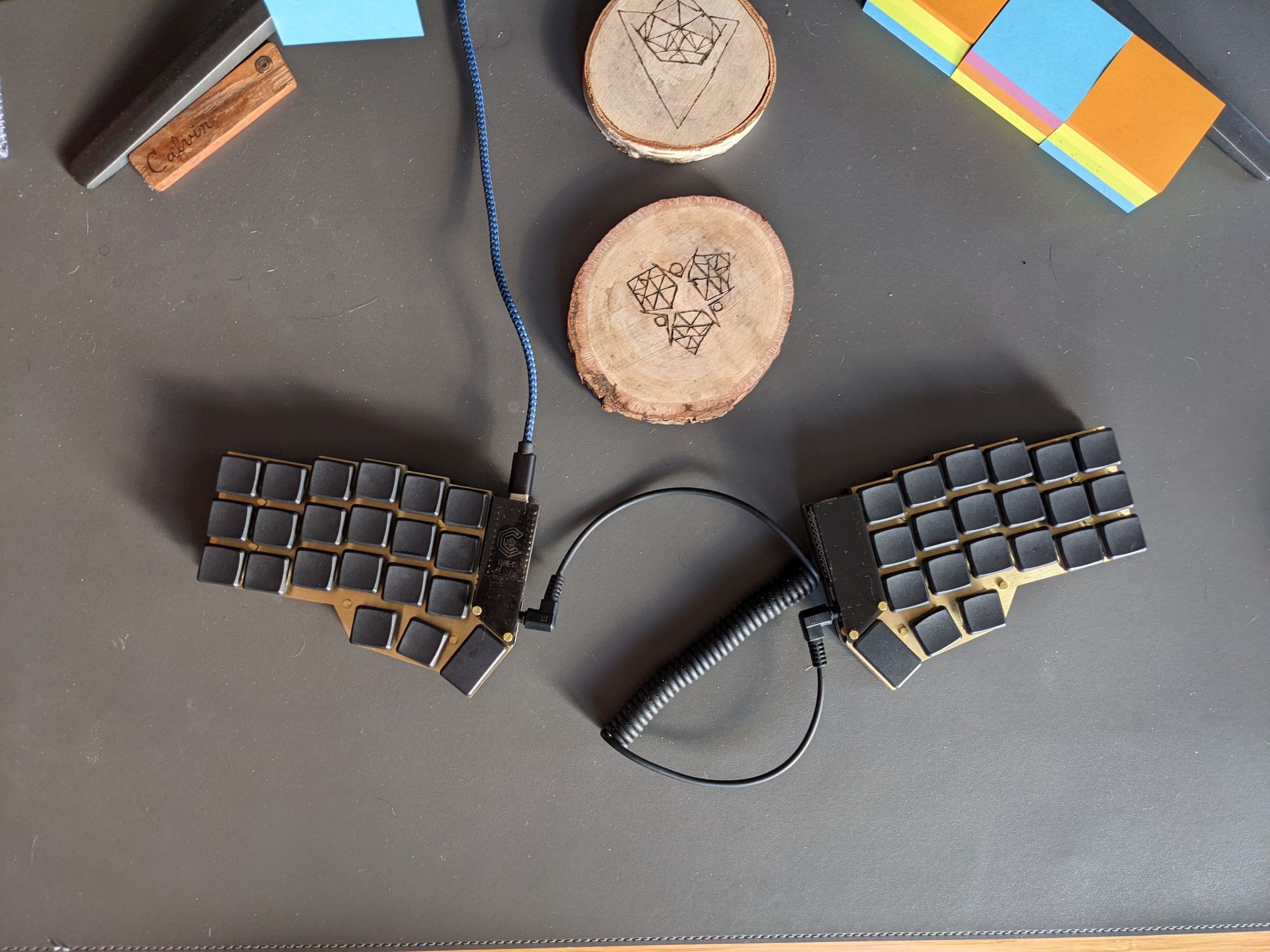 PROPER PHOTO SHOOT TIME